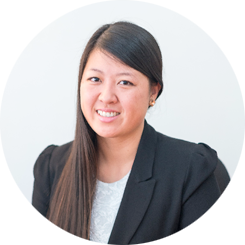 Christina Lien: Registered Migration Agent / Lawyer
Email Christina: This email address is being protected from spambots. You need JavaScript enabled to view it. or call +61 8 8351 9956
Christina Lien is a Lawyer and Registered Migration Agent (MARN 1794427). She joined Work Visa Lawyers in October 2017.
Christina holds a Bachelor of Laws, Graduate Diploma in Legal Practice, Master in Public Policy and Graduate Certificate of Migration Practice. She was admitted to the Supreme Court of South Australia in 2012.
Prior to joining Work Visa Lawyers she spent two years as a Barristers Clerk working on complex common law matters in State and Federal jurisdictions. Following this she spent three years as an assistant to a State Member of Parliament.
Christina uses clear thinking and practical legal guidance to formulate successful submissions and utilises her significant court experience to put forward successful submissions to the
Department of Immigration and Border Protection on behalf of Work Visa Lawyer clients.
Christina understands the issues facing clients and works diligently to achieve their visa and immigration goals. She specialises in:
Family Migration
RSMS and Employer Sponsored Migration
Character Cancellation issues
Requests for Ministerial discretion
Judicial Review and Merits Review at AAT